Bug: Disappearing Topics, Cookies?
Okay so this is a strange bug... 
So on my UserEcho support page.
http://support.orgnote.com,
the topics are not showing up, after clicking on another Topic's List header...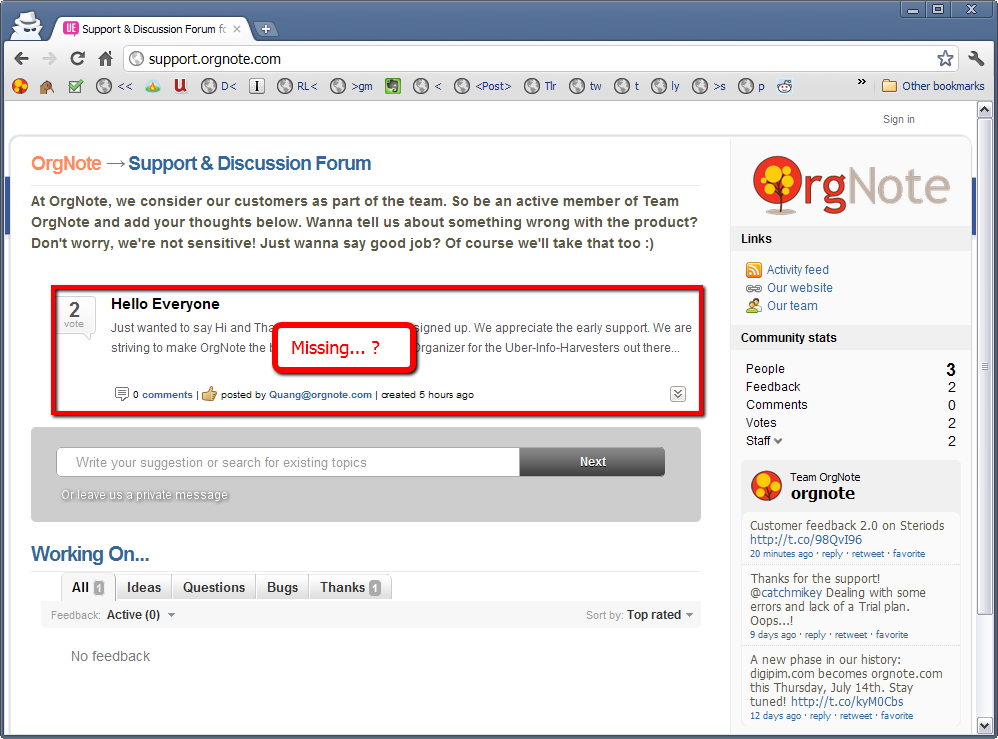 If someone clicks on
"Working On..."
and goes back to
http://support.orgnote.com
the don't see my first "Hello Everyone" message anymore...

Strange bug... shall I leave it for you to check? (I'm gonna reset it to default)
I think it has something to do with Cookies... cause when you exit and re-enter Google Chrome's Incognito mode, the "Hello Everyone" topic shows back up...
Thanks
-Quang
Edited: 
This is what probably caused it... "Topic Status filter" for the first TopicList was "SESSION_VALUE" ... that and I had

"Show Filters Bar"

turned

Off

... so that's why it seemed so strange... I turned the filter to

"Unmarked"

and that solved the problem...