Who can see this forum?
As of now,
only I can access "Mike's Notebook" forum, right?
No other staff?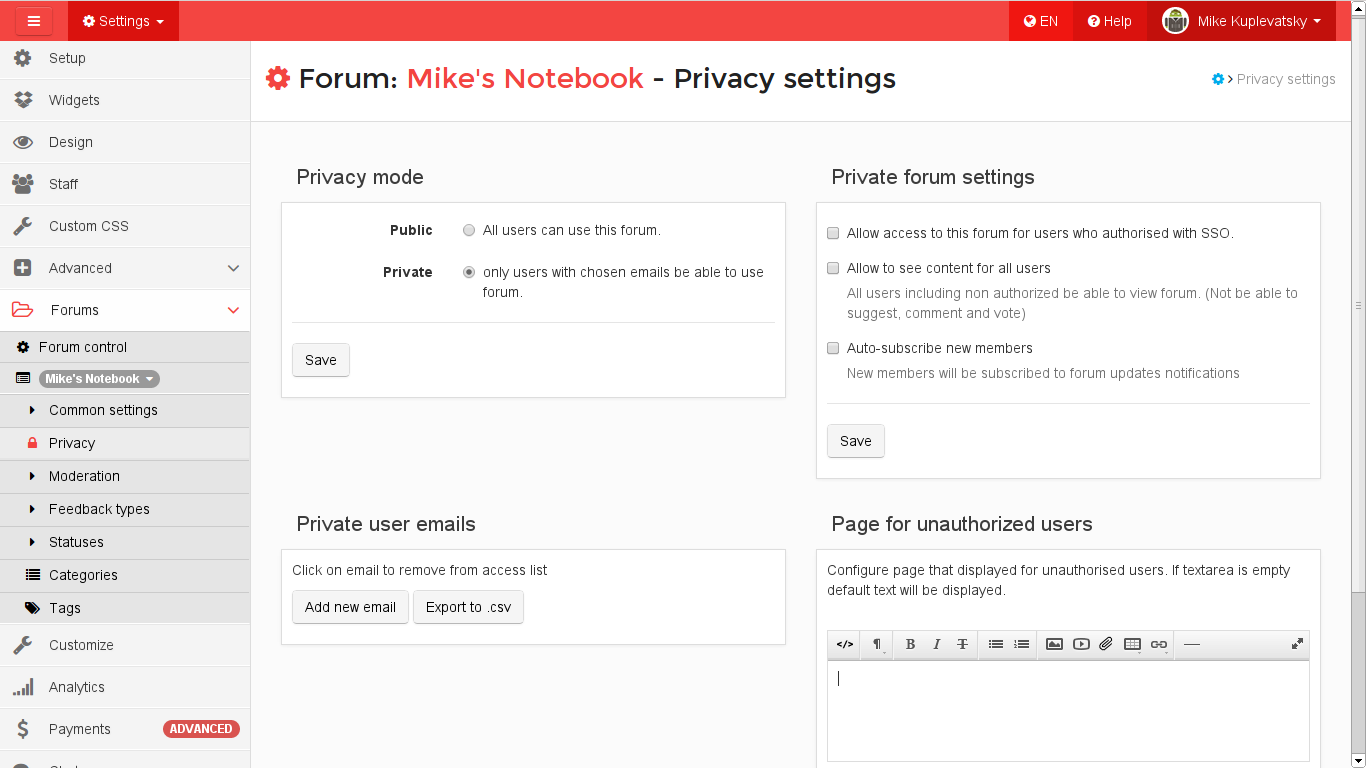 If so, please allow only me to access this. And can you block this page from Google searches? Only Mike's Notebook.
I want to be the only one to access and see this. Not even other staff.
How would you rate the customer service you received?
Satisfaction mark by Mike Wentworth 9 years ago
Thanks! I came to that realization later on, so I discovered this one day later. Thanks again. 
Add a comment about quality of support you received (optional):