Layering of Editing Tool Underneath
What browsers support UE? For some reason, today I cannot edit links in Dashboard edit. See in the image, how it overlaps? Right underneath "Save" is another section to insert link and position the image.
I tried
Firefox
Midori
Chrome
Chromium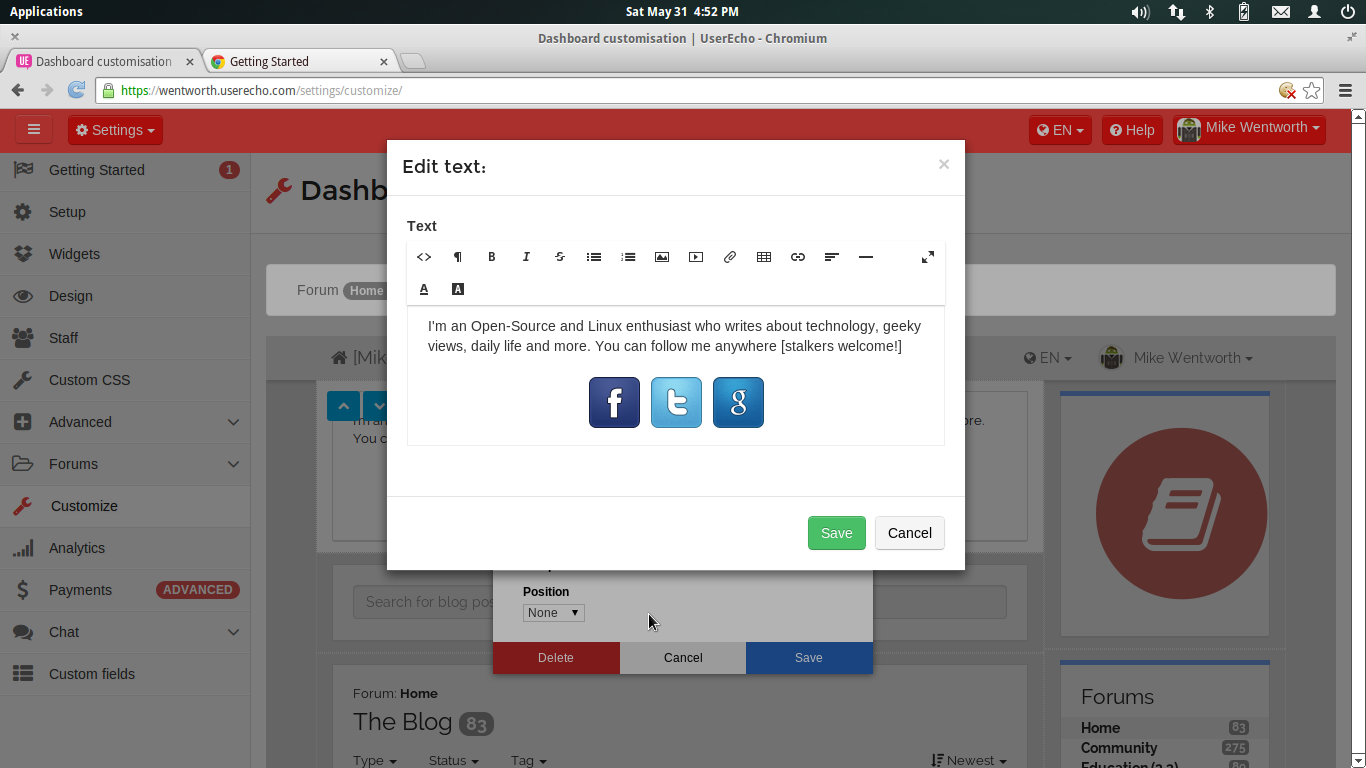 How would you rate the customer service you received?
Satisfaction mark by Mike Wentworth 9 years ago
Thanks!
Add a comment about quality of support you received (optional):