How do I set a redirect from userecho page to a vanity url/custom domain name?
I checked previous threads but couldn't find a complete answer that could help my level of understanding of this. Can you plz tell me what changes I can make in the attached Godaddy DNS settings so that visitors can be led to my custom domain name candidfanboy.com. 
Forum link is 
http://candidfanboy.userecho.com.
Thanks!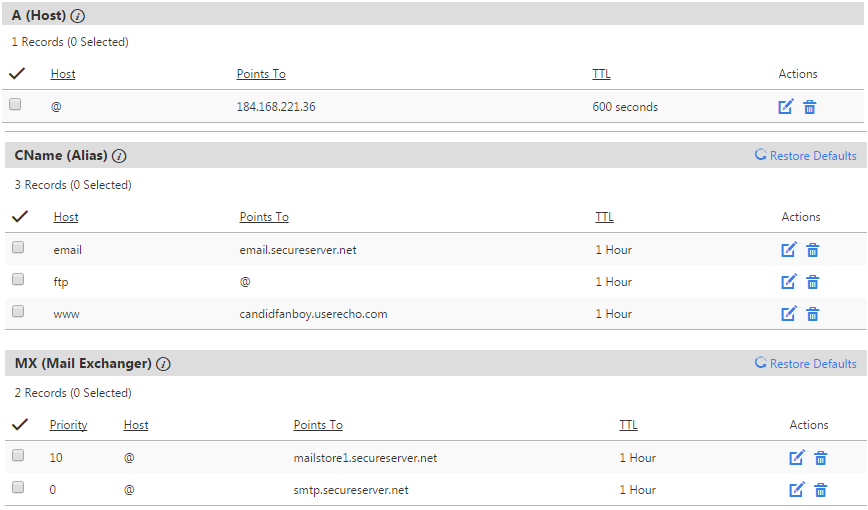 How would you rate the customer service you received?
Satisfaction mark by Ojass Narawane 8 years ago
Great, as usual
Add a comment about quality of support you received (optional):