How to open Knowledge Base editor?
Last modified:
---
All content work with your Knowledge base is made using knowledge base editor.
To open it follow this steps.
Sign in into your account.
Click on your user profile at the top right of the screen.
Select "Agent interface" in the dropdown menu. See [1] on the image below.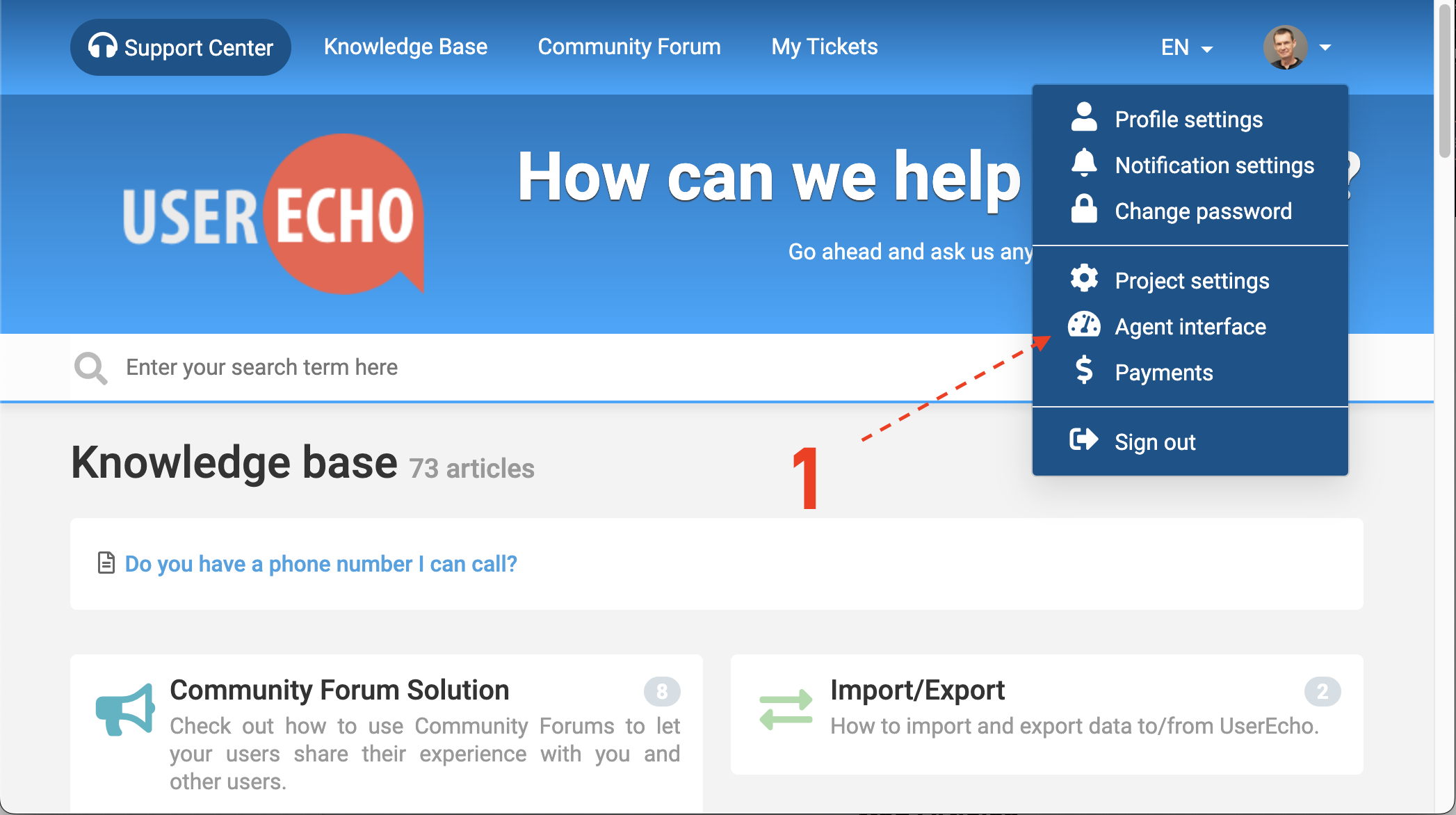 Then click on the "Knowledge base" icon See [1] on the image below.