Invite multiple users to collaborate on the Helpdesk ticket
Last modified:
---
UserEcho allow you to invite multiple users to the Helpdesk ticket.
To do this just click on
Manage collaborators [1]
action in the ticket actions panel.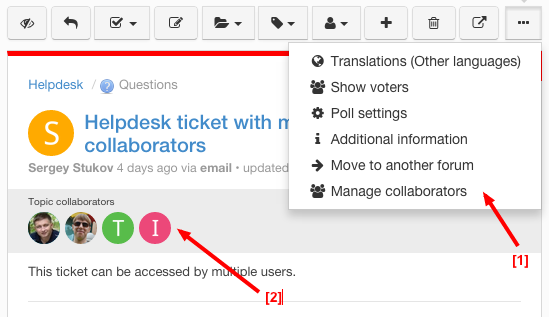 Then invite new users via email, they will able to comment on ticket and will receive notifications about ticket activity.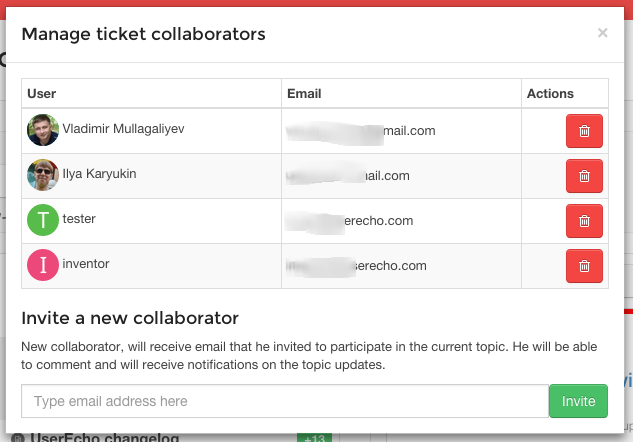 Ticket with multiple users, has special bar that displays all collaborators [2].
Also it's possible to remove users from ticket.
Note if user will send email to your support email address with СС: field. CC users will be added as collaborators on a new ticket.