Creating and editing articles in the knowledge base
Last modified:
---
To add article to the knowledge base
1. Open Agent interface, from the your user menu dropdown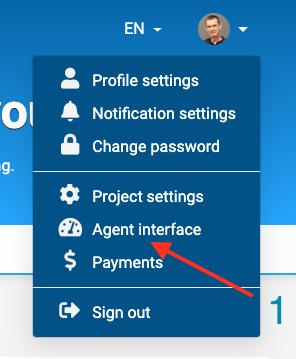 2. In Agent interface, click New article button. Please note if you have more than one Knowledge base, system will ask you to select destination knowledge base for a new article.

3. Enter your content.
Use the article editor's toolbar for formatting options or to add links, images, or tables.

Edit the HTML source by clicking the Source Code button at the start of the editor's toolbar [1].
Tip: Use fullscreen mode, with it editing of large articles if more comfortable.
4. You can assign category to the article. Use category dropdown to select it [1]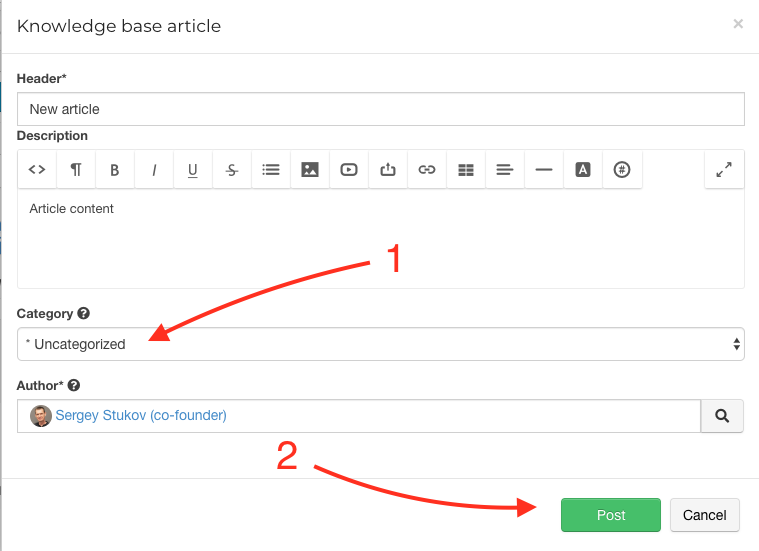 5. To save an article click on the Post button [2]
Note: By default an articles saved in a draft mode and visible only to Agents. You can publish it to users later.