UserEcho widgets
Last modified:
---
1. Widget with button
Your users will be able to leave private requests to your helpdesk, browse and search through your knowledgebase and chat with your support team.

It's highly configurable. You can assign helpdesk, knowledgebase, livechat to widget all together or only helpdesk for private requests. You need to insert embedding code to your website only once. After that you will be able to manage all settings from the settings interface.

You can easily change widget colors and widget labels to match your branding.
Below is example how will look a widget button [1] left image below and opened widget - right image. 
2. Built-in contact form
The contact form provides an immediate, convenient way for users to ask the company questions. You can see how feedback form look on the image below. Check More details how to configure and install contact form.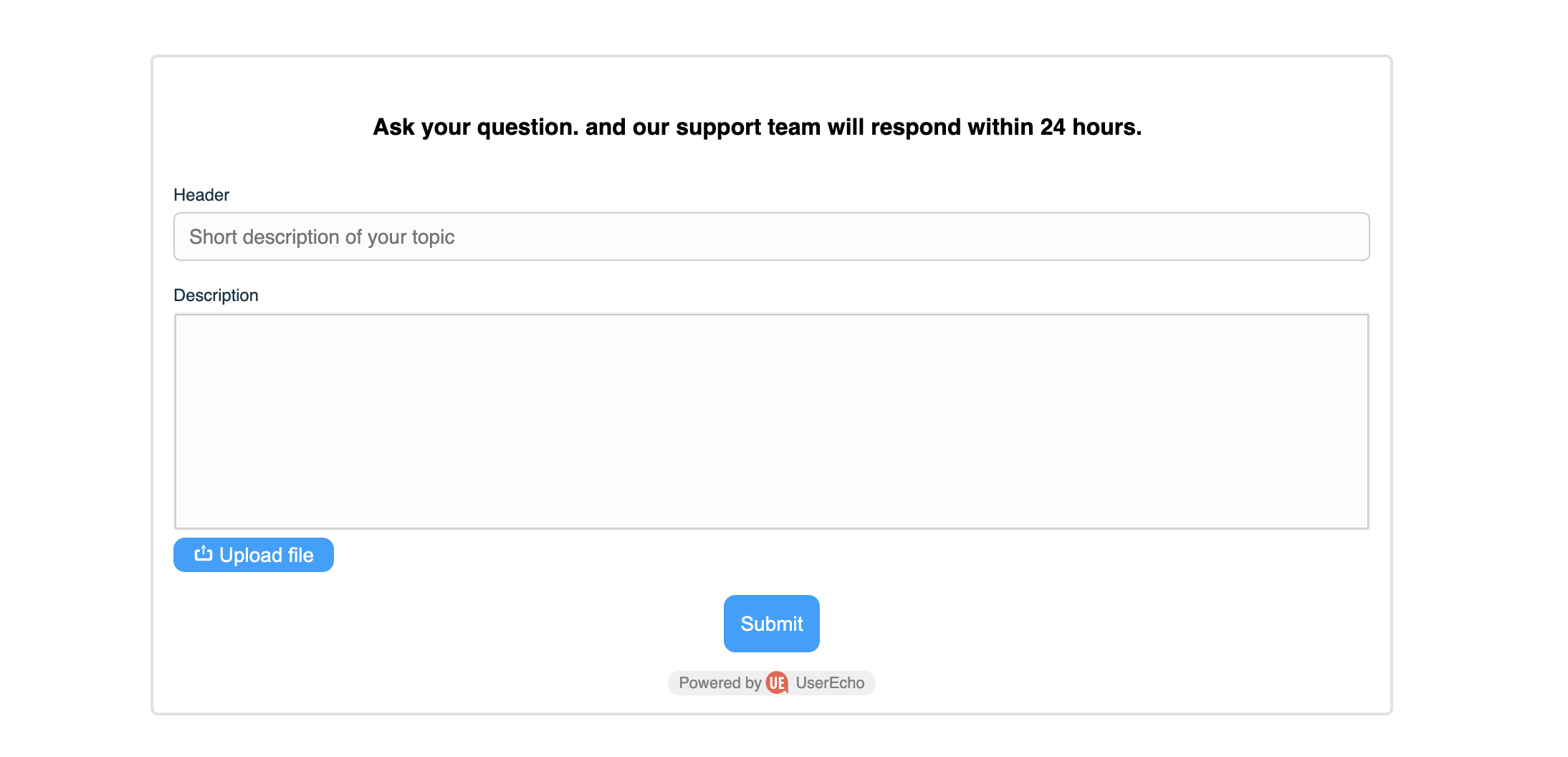 3. Widget API - Custom link or button to call widget
It's possible to launch widget popup with javascript call, so you free to assign widget trigger on any of the your site's elements. Check detailed instruction how to make it.