How to make a poll on your UserEcho community
Last modified:
---
Add poll functionality available only for agents and from agent interface
To create a poll, first you need to create a topic. 
Then choose poll settings option [1] 

And setup poll and poll variants, using following settings window.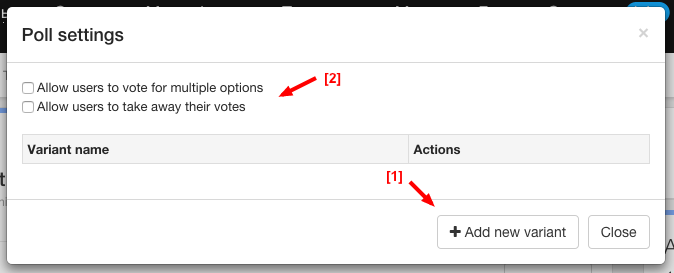 You can add poll variants using +Add new variant button [1]
Also you able to set additional settings for your poll, use checkboxes to turn on required ones. [2]

Find out poll example below.